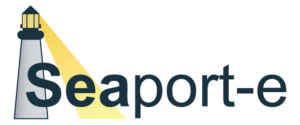 How to Use
The Government website www.seaport.navy.mil provides an overview of SeaPort™ for Government users, and the business rules and assumptions used in its development.
Team
NSC Technologies (NSC) has consistently and continuously provided the highest quality staffing support to government contractors for over 13 years. Our in-house management team collectively represents 45 years' staffing industry experience and specializes in successfully delivering skilled trades, administrative, light industrial and professional personnel. Our successful track record is built upon a combination of diligence, flexibility, and process, all of which provides a thorough understanding of our clients' needs. Zones: 1,2,3,4,5,6,7
GHG Corporation is a service-disabled veteran, minority-owned business that has been providing exceptional engineering, quality assurance, and IT resources and solutions for over 30 years. We have the experience and know-how to get the job done right the first time. In addition to providing quality Engineering and IT support, GHG also delivers cost-effective human resource management solutions, including a web-based time-sheet management solution that has a proven record for cutting administrative and accounting costs. Our pool of talent includes over 400 professionals across North America; over half of our employees are degreed, engineering and IT professionals. This allows us to offer you qualified professionals in a timely manner. Throughout GHG's history, we have developed an excellent record for recruiting and retaining great talent across multiple disciplines. The proof of our success is the fact that over 50% of our employees have been with GHG for three years or longer. A stable workforce equates to employees that are familiar with your business and ultimately higher productivity. NASA, Lockheed Martin, Killeen ISD, U.S. Postal Service, City of Houston, Air Force, IBM, MD Anderson Cancer Hospital, SAIC, Halliburton are a few of our customers that will attest to our dedication to delivering quality service. Zones: 3,4,6,7
JLGOV IT Professional Services & Solutions is headquartered in Virginia Beach, Virginia. JLGOV is certified as a small business entity; SWaM, SDB, MBE, Minority owned and DBE. JLGOV is a primary source for business process outsourcing for end to end network infrastructure, cyber security, operations, solution procurement and cloud services. Besides internal qualification, various levels of security clearances; our staff has completed and hold Certified Information Systems Security Professional (CISSP), Certified Ethical Hacker (CEH), EC-Council Certified Hacking Forensics Investigator (CHFI), ISO/IEC 27001-02, ITILv3, VCP5, and various Microsoft, Cisco, VMware and other certifications:
IT Professional Services
Cyber Security
Disaster Recovery and COOP/BCP
Business intelligence
System Design Documentation and Technical Data Support
Information System (IS) Development, Information Assurance (IA), and Information Technology (IT) Support Program & Project management
Training & Technical Writing
Logistics and cloud computing
Disaster Recovery and COOP/BCP
Zones: 2,3
Phoenix Group is a service-disabled veteran-owned small business with management experience supporting government and commercial industry. Our company has grown and now includes more than 60 employees working together to solve our customers' most urgent business challenges. Phoenix Group has the requisite management expertise and technical capabilities to ensure effective execution of all tasks assigned. We are experienced managers of large prime contracts and working with multiple subcontractors. Phoenix Group is well positioned financially and organizationally to meet the performance requirements necessary in making our client's programs successful. Zones: 1,2,3,4,5,6,7
JK2S Solutions, Inc. is a trusted provider of security solutions to the Federal sector. Our organization provides support services for critical missions such as information and identity management, clearance processing, adjudication support, contact center support, facility management, technical security and data analysis. Zones: 1,2,3,4,5,6,7
ATP2 is a firm providing a wide variety of services to clients throughout the United States. Our approach about the services offered is not cookie-cutter, but customer-driven. Since cost efficiency is more than just a mere prerequisite to sustain high organizational performance, we always seek to find creative and unique solutions to meet our client's needs. We offer our clients quality-driven and cost-conscious solutions that reflect our commitment to service excellence. ATP2 brings broad management and leadership experience, and assists in delivering the best solution to our customers, at the right time, at the right functionality, the first time and every subsequent time. The application of our proven best practices and our management approach to leverage the disciplines of planning, implementing, measuring, reporting, communicating, and adjusting resources to deliver outstanding program performance, assures success in meeting our client's needs Zones: 3,4,6,7
SI2, LLC provides strategic and management consulting, sensor/payload product development, engineering, and integration, as well as ISR/security solutions utilizing emerging technology to maximize competencies and the bottom line. As a Services Disabled Veteran-Owned Small Business, SI2 is committed to excellence and creating innovative and flexible solutions for our clients. Our services help clients maintain and grow their competitive advantage by incorporating best practices and integrating cost saving technology. At SI2 we strive to develop lasting relationships with clients that empower both profitability and a stronger security apparatus domestically and among our allies. SI2 offers ISR solutions to support the federal government and the Special Operations community around the world. Accurate and timely information is one of the key elements for military success and the founders of SI2, having operated in this environment, are dedicated to ensure that they will always have the intelligence advantage against their adversary. Currently, SI2 provides services in the areas of threat consulting, intelligence technology development and business development for public and private clients of new intelligence systems. Zones: 3,4,6,7
Headquartered in Vienna, VA, AT&T Global Business – Public Sector Solutions is a long-standing, trusted source of information technology solutions for the federal government, integrating unmatched network resources and IT managed solutions expertise with innovative technologies from AT&T Labs and a complementary team of industry-leading technology companies. Best known for network leadership in voice, data, video, and managed services, AT&T is a proven solutions integrator, with professional service expertise in enterprise architecture, business transformation, knowledge management, training, program management, systems engineering and security. Zones: 1,2,3,4,5,6,7
Strategic Alliance Business Group LLC (SABG) is a privately owned professional services company. Founded in 2005 as a Delaware LLC, SABG is a Service-Disabled Veteran-Owned Small Business (SDVOSB) as well as an Economically Disadvantaged Women-Owned Small Business (EDWOSB). SABG understands that the quality of personnel supporting an organization is the key to success or failure. We never forget that our customers are faced with an extremely difficult mission and we vow to always provide the best and brightest hand-picked personnel. Zones: 1,2,3,4,5,6,7
Valkyrie Enterprises, LLC provides world-class services to the U.S. Navy, Department of Defense (DoD), and commercial clients. Services and products includes System Engineering, Engineering Design, In-Service Engineering, Technical Services, Training, and Maintenance Planning & Assessment. Zones: 1,2,3,4,5,6,7
ProSphere, founded in June 2006, provides advanced, cost-effective answers to complex, real-world problems. Our highly-specialized program managers and technical staff offer leadership in IT, business process management, and professional services. Our management team has extensive experience in planning and managing large and complex, enterprise, IT/support service programs, as well as deploying critical, emerging technologies in both Government and industry environments. With offices in Austin, TX; Denver, CO; and our corporate office in Alexandria, VA we are well-positioned to execute solutions that are vital to your mission success today. Zones: 1,2,3,4,5,6,7
Capabilities
This contract provides for services for new product areas, programs, or missions within the functional areas identified below during the life of the contract. Additionally, contractors may provide limited support under this contract to other Department of Defense (DoD), non-DoD, or Joint agencies for work that is integrally related to product areas and mission.
Services to be provided under this contract are categorized into 22 functional service areas as follows:
Research and Development Support
Engineering, System Engineering and Process Engineering Support
Modeling, Simulation, Stimulation, and Analysis Support
Prototyping, Pre-Production, Model-Making, and Fabrication Support
System Design Documentation and Technical Data Support
Software Engineering, Development, Programming, and Network Support
Reliability, Maintainability, and Availability (RM&A) Support
Human Factors, Performance, and Usability Engineering Support
System Safety Engineering Support
Configuration Management (CM) Support
Quality Assurance (QA) Support
Information System (IS) Development, Information Assurance (IA), and Information Technology (IT) Support
Inactivation and Disposal Support
Interoperability, Test and Evaluation, Trials Support
Measurement Facilities, Range, and Instrumentation Support
Logistics Support
Supply and Provisioning Support
Training Support
In-Service Engineering, Fleet Introduction, Installation and Checkout Support
Program Support
Functional and Administrative Support
Public Affairs and Multimedia Support
Systems Engineering and Integration
Major acquisition system program management
C4ISR systems integration
Requirements analysis and development
Design/development oversight, trade-off analysis, and technical review
Software development oversight and IV&V
System performance effectiveness analysis
Test and evaluation
Information Technology/Information Systems
Real-time software applications
Embedded software engineering
Network and database administration
Information assurance
Web and database systems development
Legacy systems support
Interactive Courseware (ICW)
Technology development and integration
Modeling, Simulation, Studies, and Analysis
Engineering, theater, campaign, and force-on-force models and simulations
Knowledge management
Space system constellation analysis
IR/EO, RF, and acoustic sensor analysis
Performance/effectiveness analyses
Susceptibility, Vulnerability, and Survivability Assessments and Analyses
Mission Assurance
Reliability, maintainability, and availability
Engineering systems and launch safety engineering
Hardware and software assurance and quality engineering
Software assurance practices
Risk management
Lifecycle support
Environmental, Range and Sustainability, Environmental Planning, and Regulatory Compliance
Master planning and range design
Airspace analysis
Encroachment and sustainability planning
Sustainability systems analysis
Geographic Information Systems (GIS)
Public outreach
Policy development
Zones
Zone 1: Northeast Zone
Zone 2: National Capital zone
Zone 3: Mid-Atlantic Zone
Zone 4:Gulf Coast Zone
Zone 5: Midwest Zone
Zone 6:Southwest Zone
Zone 7:Northwest Zone
Contact
Contracts
Tyler Haught
tyler.haught@stratascorp.com
(757) 673-2008
Tasks Orders
Quality Assurance
Stratascorp Technologies defines, establish and monitor project budgets and schedules for end to end performance; selecting actions and milestones and review criteria consistent with the client's methodologies (e.g. Military STD- 498, Evolutionary Developmental Methodology); linking and integrating overall program management to configuration management and Quality Assurance/Quality Control (QA/QC) procedures and system development plans and methodologies.
Stratascorp Technologies embraces a corporate quality structure that is applied to all program and task activities. Many activities are already discussed in above sections, such as tracking a multitude of metrics impacting quality. Stratascorp Technologies is working toward using a proven ISO-9000 tracking tool for process improvement as we actively work to obtain our ISO-9000 certification.
To successfully accomplish the goals and requirements defined by the customer, a customized QA/QC Plan which include specific components that will serve as the foundation for conducting evaluations in all program areas, including but not limited to management, operations, financial and administrative:
Sound methodology: To ensure that goals are established based on requirements and desired outcomes rather than setting goals based on past or current levels of performance. Stratascorp Technologies will select indicators of performance and measurement criteria that are as objective in nature as possible. These indicators will be selected in collaboration with the management team responsible for all aspects of the Program.
Indicator's correlation with a process or outcome: Clear and concise direction will be provided that identifies performance level expectations and how each relates to the overall program objectives and goals.
Frequency of measurement: Specific timetables and/or quotas will be established for the measurement of each indicator identified. Scheduled quality control reviews will be part of day-to-day program management and (QA/QC) oversight.
In addition, there is always room for improvement in the QA/QC Plan, based on new initiatives from within or from the customer, including better ways of doing business more efficiently and effectively, and implementing new plans/procedures to carry out identified improvements/enhancements. An Corrective/ Preventive Action Process will also be in place to address any changes or problems that may be detected.
The most important aspect of corrective action is to ensure that deficient or nonconforming work does not compromise the schedule of activities or degrade our support services and performance. This is accomplished by:
Swiftly investigating the root cause of non-conformities, rather than diagnosing symptoms
Evaluating the need for corrective action to ensure identified nonconformities do not recur (this enables us to prevent recurrence and also prevent other systemic/ recurring problems)
Determining and implementing corrective actions including a resolution timeline
Recording results of nonconformity investigations and their corrective actions
Verifying the effectiveness of corrective actions (via audit or management review)

How to Use
Contract Number: 47QTCA19D004T
The features and benefits offered by GSA Schedule 70 are:
SIN 132-51 Information Technology (IT) Professional Services

IT Facility Operation and Maintenance
IT Systems Development Services
IT Systems Analysis Services
Automated Information Systems Design and Integration Services
Programming Services
IT Backup and Security Services
IT Data Conversion Services
IT Network Management Services
Automated News Services, Data Services or Other Information Services
Other Information Technology Services, Not Elsewhere Classified
Zones
Contact
Program Manager
Tyler Haught
tyler.haught@stratascorp.com
(757) 673-2008
Contract Details
Sponsor Agency: 
General Services Administration (GSA)
Period of Performance: 
The base period of performance begins, 01/25/2019 and ends 01/24/2024, with potential of three (5) year options
Geographic Coverage: 
Government-Wide

How to Use
The General Services Administration (GSA) designed the OASIS contract for easy use and has provided two flexible options for placing task orders:
If your organization has its own contracting officer, you can use the OASIS Direct Order/Direct Bill feature. Contracting Officers who do not have an OASIS delegation of authority issued by GSA can obtain one through a simple procedure managed by the GSA OASIS Program Office.
Visit GSA's Delegation of Procurement Authority website at: www.gsa.gov/portal/content/178207
GSA's Assisted Acquisition Services (AAS) can help you navigate all or part of the OASIS task-order process, from procurement through performance and closeout. Access the Assisted Acquisition website to learn more: www.gsa.gov/portal/category/21310
For additional information, refer to "How to Use OASIS" at: www.gsa.gov/portal/content/161411
Team
Stratascorp Technologies is a subcontractor to VT-Group under the following contract Pools:
GS00Q14OADU141 (Pool 1 – Engineering Services)
GS00Q14OADU340 (Pool 3 – Military and Aerospace Equipment and Weapons)
www.vt-group.com/markets/government/contract-vehicles/oasis-contract/
Capabilities
Our team's performance capabilities aligned to the OASIS scope include:
Program Management: We provide the Program Management and Administration, backed with more than 40 years of experience, which are critical factors in ensuring the success of any program.
Participate in integrated product teams, preliminary design reviews, critical design reviews, milestone reviews and other program reviews providing input for strategy development and execution management.
Perform analysis and integration of data from the programmatic, engineering, test and evaluation, configuration and data management, and logistics functions.
Provide integrated logistics counsel and recommendations for international, co-production, and foreign military sales (FMS) programs.
Management Consulting: We add value by collaborating with our customers to increase performance capacity and deliver effective solutions with measurable results.
We provide Strategic Planning, perform business case analysis, and provide advice for the prioritization and processing of customer requirements.
Evaluate contractor and Government documentation and provide program, production and financial management; contract development; systems engineering; logistics; product assurance, configuration management, and modeling and simulation recommendations.
Logistics: We uphold the readiness of key operational platforms, systems, assets, and equipment.
Collaborate with our customers to determine operational and logistics support requirements.
Continuously look for ways to improve reliability, efficiency and effectiveness at the lowest possible cost.
Shoulder the risk for delivering the platform or asset on time, ready to operate and mission capable, allowing our customer to do the hard part – complete their mission.
Engineering: We offer a diverse and complete set of engineering and design services and solutions throughout a program or system life cycle, enabling reduced expenses and enhanced supportability.
Provide input and recommendations on training and training support devices through training media analysis, training plans design and development, courseware design, training devices and simulators, and instruction.
Produce technical manuals and publications that empower customers to lower expenses and manpower requirements.
Provide input and recommendations for provisioning efforts related to fielded equipment operational safety and maintenance.
Perform cost reduction initiative evaluations and investigations through technology insertion and upgrades and make enhanced supportability and cost reduction recommendations.
Financial: We perform budget analysis and provide policy recommendations and budget proposals providing customers accurate and bias free financial decision support.
Analyze date to present budgetary schedules and constraints involved in meeting program objectives.
Perform financial management services and reporting funding expenditures.
Perform cost estimating and risk assessment to identify cost reduction initiatives.
Scientific Services: We improve customer knowledge and innovation with distribution of comprehensive scientific and professional knowledge in the environment and physical sciences.
Setup, operate, perform training, and maintain Army Oil Analysis fixed and mobile laboratories worldwide.
Review, analyze, interrupt, and provide input on system level diagnostic systems.
Contact
Contracts
Tyler Haught
tyler.haught@stratascorp.com
(757) 673-2008